Ring creates a modern office design to look elegant . This design could empower productivity in the office without sacrificing style.
It varies from stand alone desk , team bench to meeting conference table.
Different thickness of ring leg could give a different effect into the workstation. The product could be customised to suit all situation.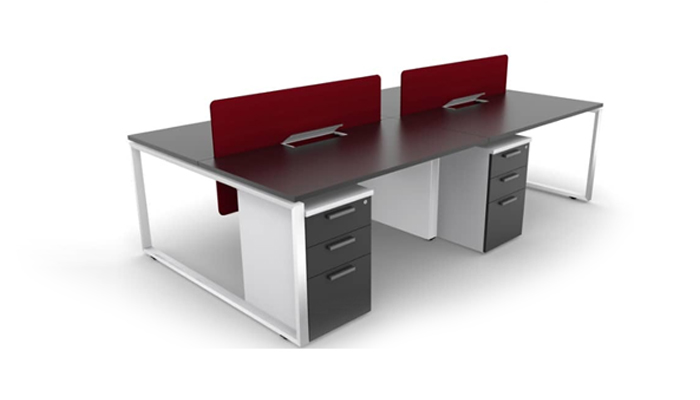 The Versus Ring desk system to be incorporated into a wide range of office environment.  It can easily integrate with other Versus products to create the complete workstation.  Intuity desks enable you to make the most of yours space through a kit of parts that can be easily reconfigured .