REFLEX  " room in room "  is a system of sofas with high , upholstered walls which can be used to build a "room in a room " : a separate areas  can create a convenient meeting place inside any space.  Reflex soft seating line is neither overwhelming or dominant.  It will fit perfectly into a waiting lounge , reception area or meeting place , as well as any space you wish to create.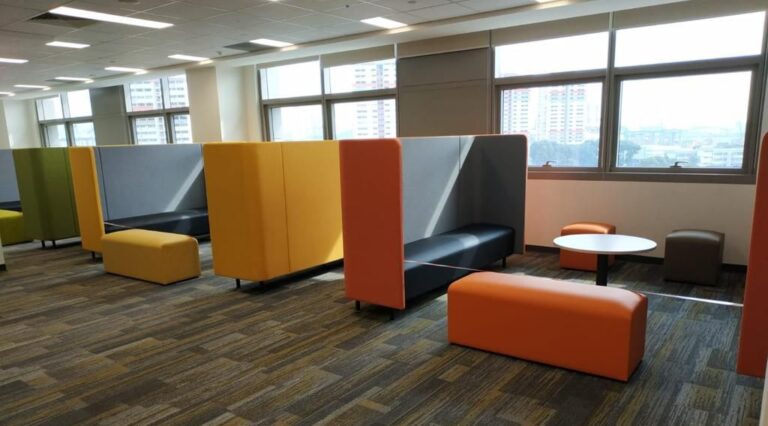 Transform your workplace with Reflex
Redefining where you work can redefine how you work.  whether it's a space tat offers individual respite from interruption, or an area that encourages collaboration without distracting others, Reflex work lounge uses its simple geometry the great effect, an open space can be transformed into a private escape.  Secluded areas are quickly and simply carved out of the open workplace.