Even in busy places people need space to make phone calls undisturbed or to discuss confidential information.  Our smallest and simplest solution to this problem is the RETRO QUITE POD.  It fits in harmoniously everywhere with minimum impact that's thanks to its understated design.  We supply the RETRO QUITE BOX as a ready – assembled piece of furniture, so you just have to put it up and plug it in.  ventilation , lighting and power connection are included.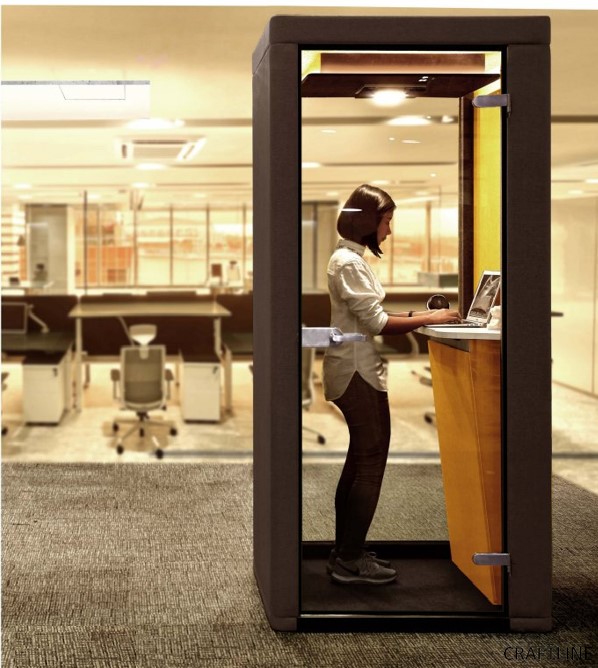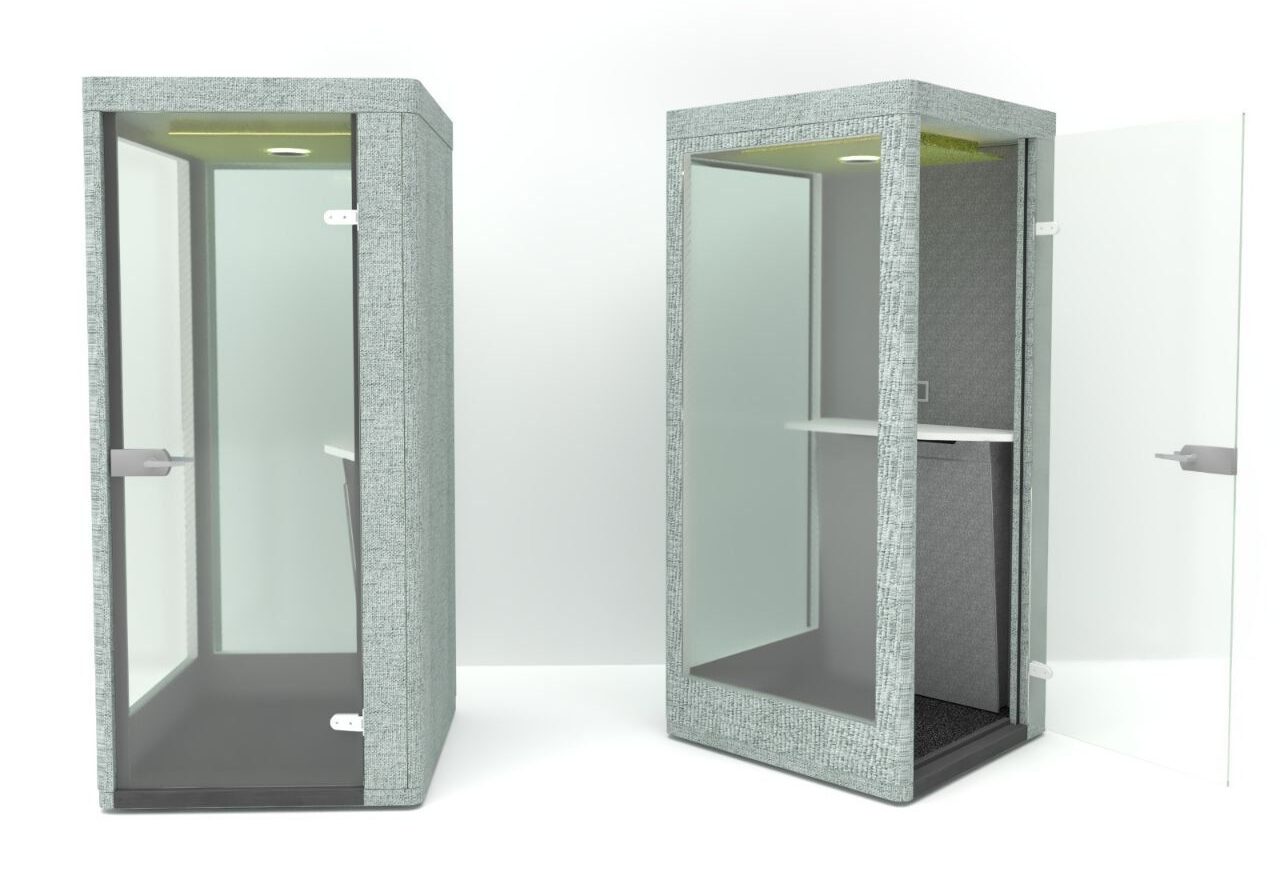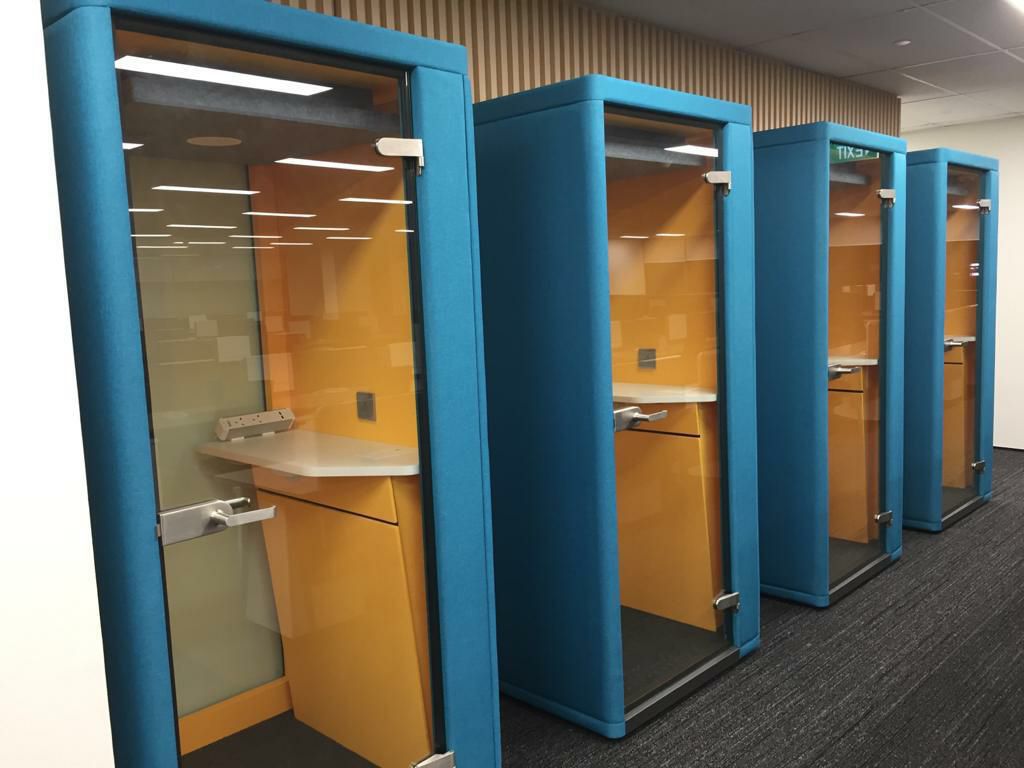 whatever your space situation and style – with the RETRO DUO POD we offer you a " MADE IN MALAYSIA " room -in- room system that's quick to install and can be configured in many different ways.  
The sophisticated room in room system offers large retreats for meeting , workshops and video conferences.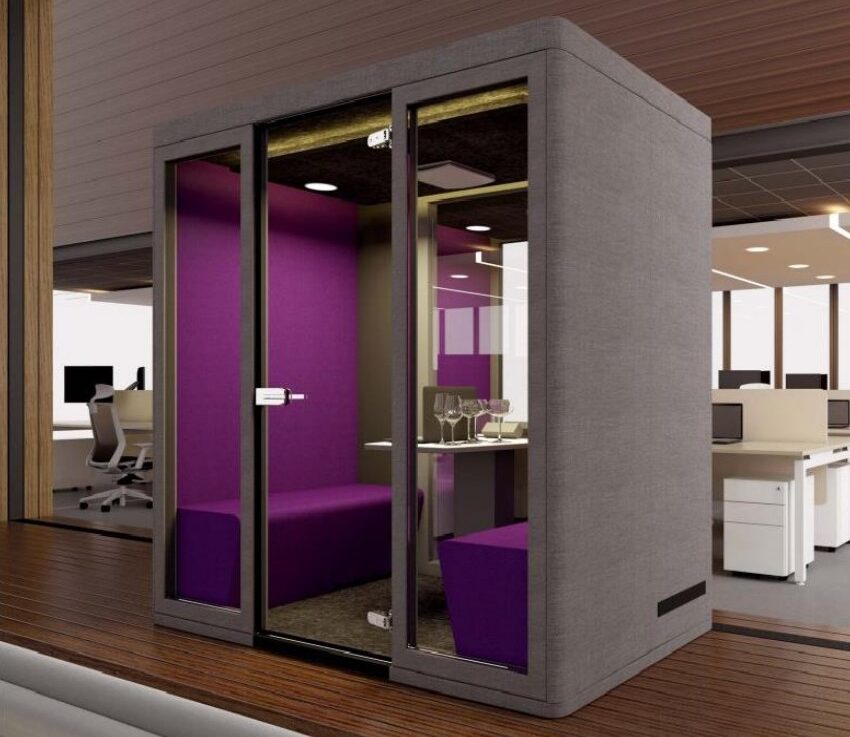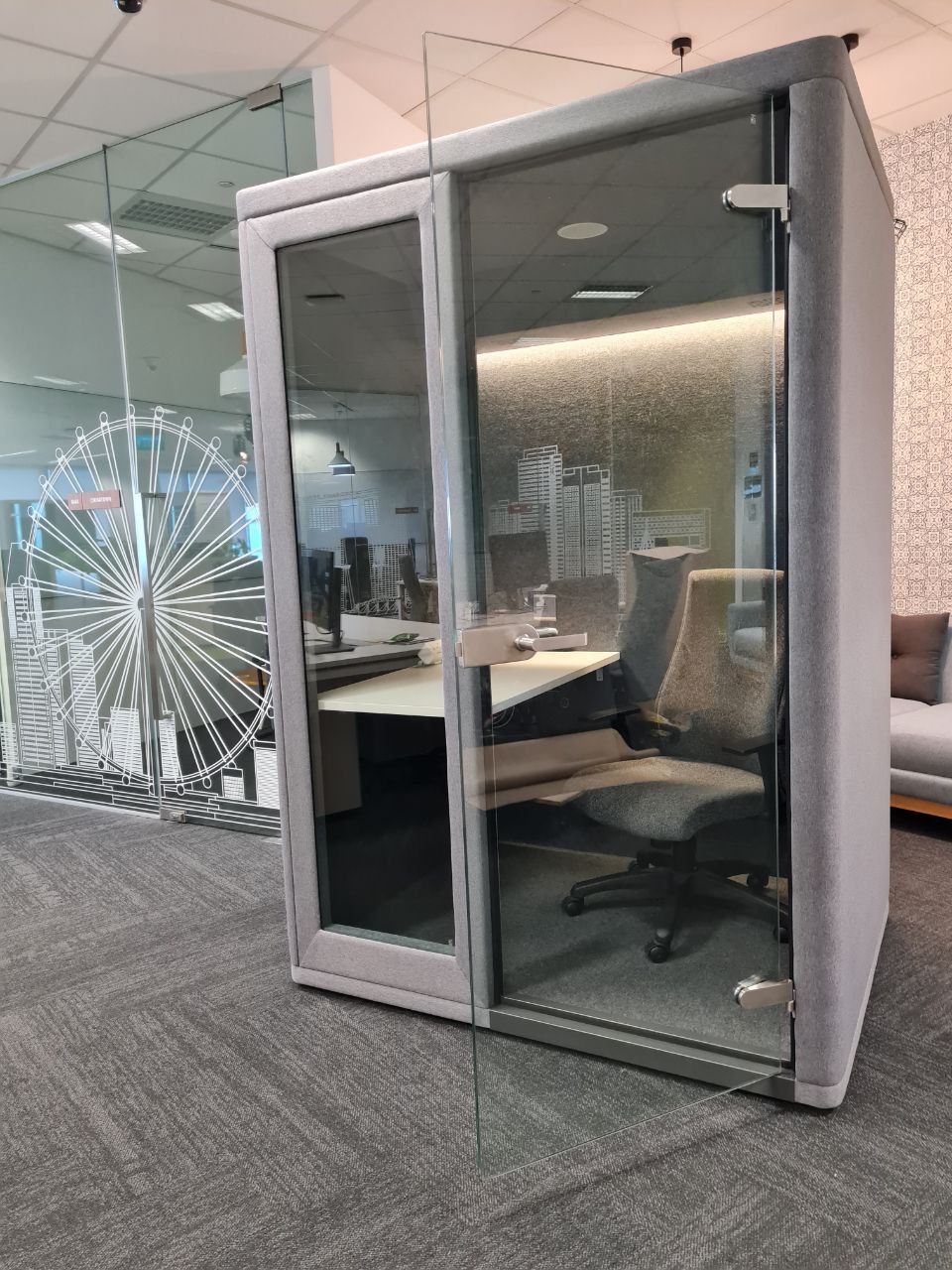 A place that invites you to work alone in total peace or to make extended phone calls.  The Retro offer optimum acoustic shielding from the surrounding area – both inwardly and outwardly.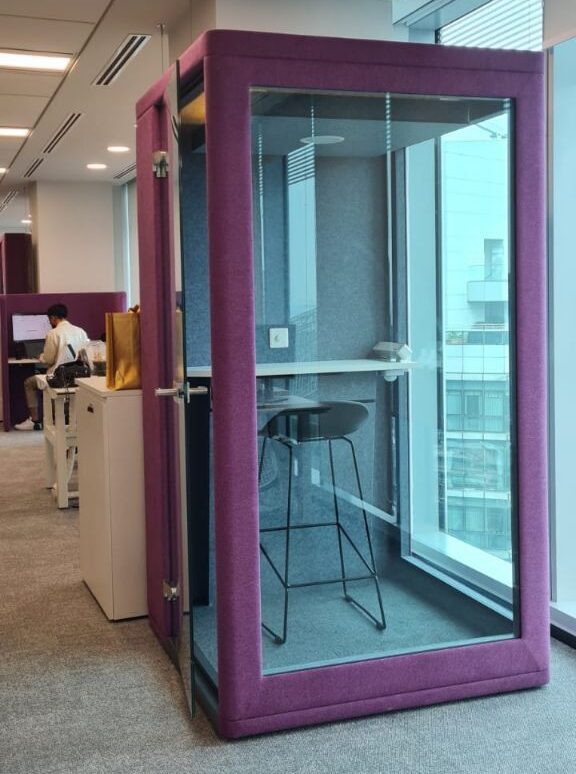 Building a separate space from interruptions and creating an atmosphere promoting productiveness and  increase privacy and reduce acoustics.